Services You Might Find Useful


Business Directories
ZipLeaf - the New Zealand Business Directory. We have listed our business in ZipLeaf's directory ... for FREE. And since most businesses need as many free advertising / marketing as they can lay their hands on, we suggest you list your business on ZipLeaf also.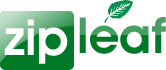 Web Hosting Services: HostPapa
Over the years, I have had websites hosted by several people / organisations. My very first website was hosted on a friend's computer. As my sites became more business-oriented, however, I started using dedicated web hosts.
Of all the web hosts that I have dealt with over the years, HostPapa stands out as the one with the absolute best service.
You just can't beat their multi-award winning web hosting … or their certified green hosting.
Click the image above to go to HostPapa's website.
Return to our main Resources page.